Art Classes

Class Description:
Programs are tailored to the ability, interest & needs of students. Each student will be designed with a personalized curriculum which include:

► Developing all aspects on the skills of fine art in drawing, design, painting, sketching and add on with creativity and knowledge subjects.
► Developing the foundation of water color, oil painting, color pencils, basic colors mixing and more to improve on drawing techniques and build confidence in their artistic expression.
► Developing the foundation of drawing and coloring skills. Learn how to draw realistically, three-dimensional drawing.
► Learning the correct techniques to drawing shapes, figures, objects and how to express their imagination and feelings with various materials.

Class Schedule:


| | |
| --- | --- |
| Thursday | 3:15PM - 8:00PM |
| Friday | 3:15PM - 8:00PM |
| Saturday | 9:30AM - 12:30PM |

Qun Art Studio curriculum has been carefully designed to cover all aspects of learning in art, creativity and knowledge. Our greatest priority is to nurture, develop & enhance students' greatest knowledge, fine arts and creativity through fun, interactive and comprehensive curriculum.

Image Gallery: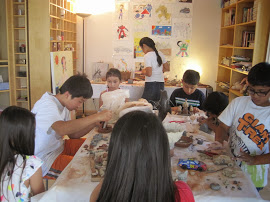 See More Art Class Pictures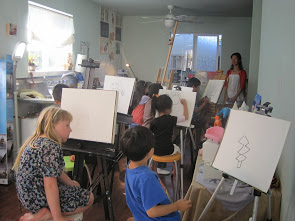 See More Art Camp Pictures
More Class Pictures 1
More Class Pictures 2














More Summer camp pictures
If you are interested in taking classes, please contact us using the form below.
>>> Click here <<<